About us
Route 66 Idiomas language school
The creation of the school
Route 66 Idiomas
Route 66 Idiomas language school was founded by René Clerx and first opened its doors in sunny Valencia on 4 April 2005.
Route 66 Idiomas offers you the opportunity to start a new adventure to better your future. When you have learnt Spanish, English, Dutch, Valencian or another language, the language barrier that separated you from a large part of the world will disappear. Whether for work, study or vacation, knowing a second language is sure to open many doors.
Qualified teachers who are native speakers.
Small class sizes (a maximum of 8/10 students per group).
Instituto Cervantes accredited centre since 2009.
Completion certificate included.
24-hour emergency telephone line.
Weekly activities.
Air-conditioned classrooms.
Free Wi-Fi.
Free level test.
And much more.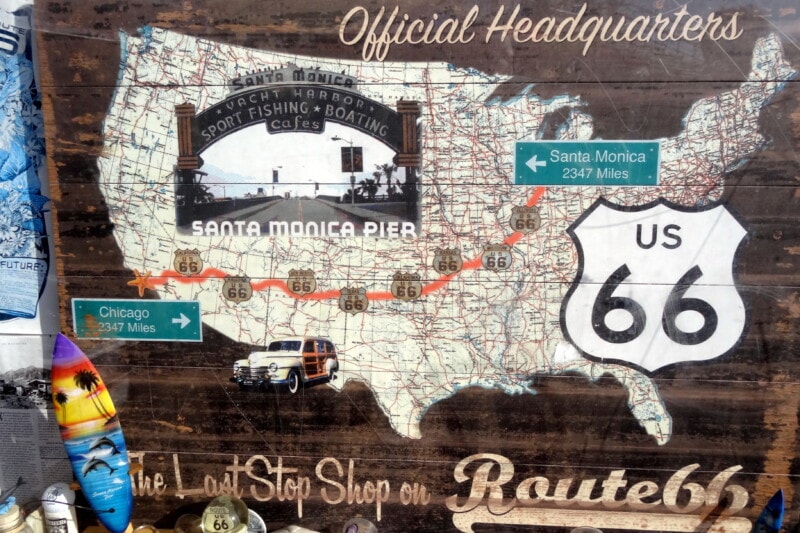 Why is our school called Route 66 Idiomas?
THE MAIN STREET OF AMERICA
The Route 66 interstate highway symbolizes the optimism that invaded the USA after the Great Depression and the First World War.
Construction of the Route 66 interstate highway began at the end of the 1920s. It made it possible to travel by car from the east to the west of the USA for the first time. Eventually the highway connected 8 states and provided jobs and incomes for thousands of people. It also offered thousands of others the opportunity to seek a new life.
Since 1984 Route 66 has not been an official interstate highway. However, North Americans and foreign tourists have rediscovered it.
These new travellers want to relive the experience of heading towards the west and a promising future. By rediscovering the path they seek adventure, in an immersive process that allows them to once again enjoy all that the famous highway has traditionally symbolized.
The name of our language school is based on this story. Learning a language will bring you new options and opportunities (in work, for study, or for more enriching travel) and also bring you close to people, just like this famous project of the 1930s. And, of course, Route 66 is also an easy name to remember 😉